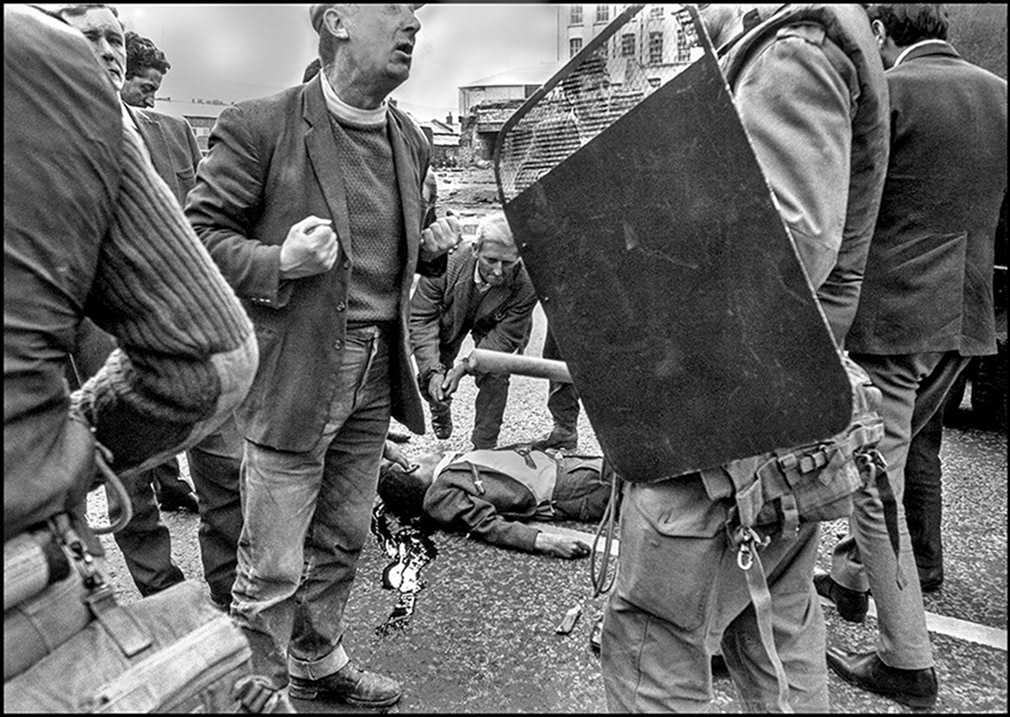 A Catholic demonstrator lays dying on The Falls Road, Belfast after a confrontation with the British army. June 1970.


Donald Campbell dies in Bluebird while attempting to break the world water-speed record on Lake Coniston, UK. Jan 4,1967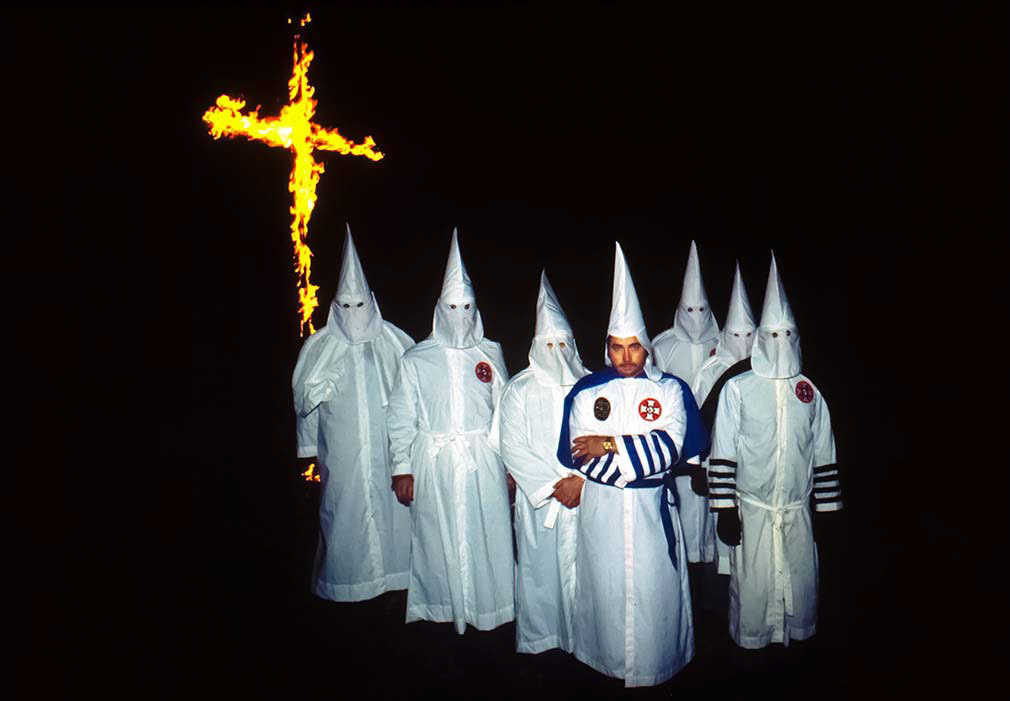 KKK, Grand Wizard Bill Wilkinson conducts a cross burning ceremony in the UK,1977.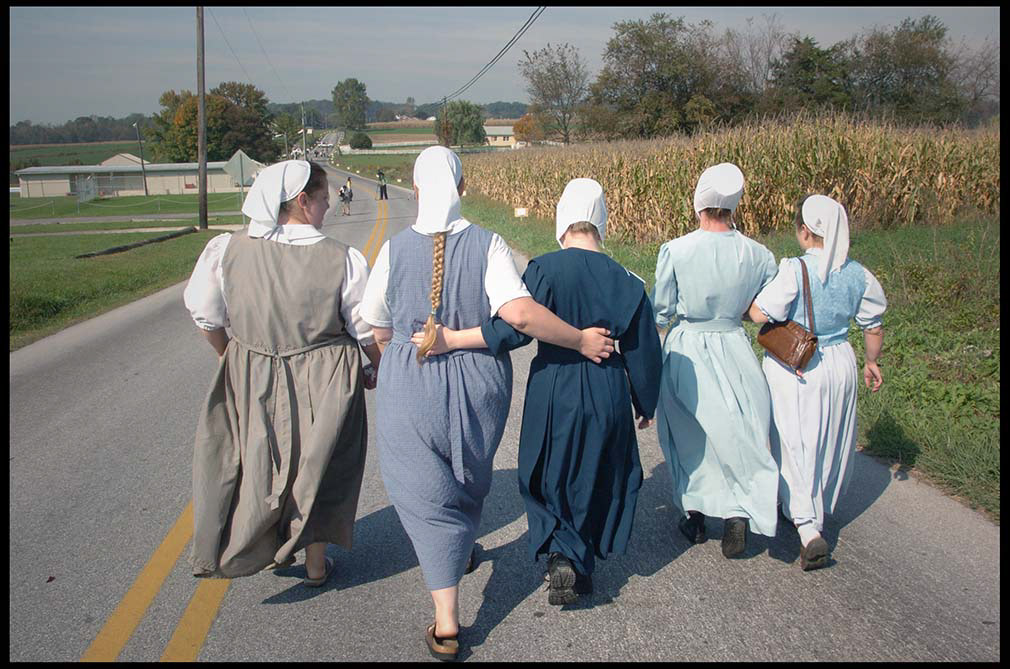 Nickel Mines, Pa; Oct 5, 2006. Five Amish women, neighbours of the murdered schoolchildren are allowed to visit and pray outside the schoolhouse where the horrific murders took place.
The school can be seen in the background.

Bronx, New York. January 1974. SCRU, The Senior Citizens Robbery Unit created by the NYPD to offer help to elderly victims of robbery and assault.